The Singing Waiters concept has been around for over a decade and it's time for something new , fresh and invigorating. The Diva Waiters are Ireland's newest and best Singing Waiters Show. Centrally based in Dublin they also travel internationally every year as well as covering all national venues big and small.
Whats makes the Diva Waiters unique?
This is real and unique fun , Our surprise Waiters usually work in teams of 2 or 3 x divas that start the evening off as your pleasant waiters blend in as your waiting staff. They will begin by serving you wine and food , then when the main meal has finished they spring into song by dropping a tray in the middle of the floor and causing a huge commotion.
Guests are enthralled and wonder whats going on ? Then they all hit the stage one by one performing killer songs you have selected and they can even target certain guests for fun bringing a whole sense of joy to your guests as they will now become part of the show. This is something they will be able to talk about for years to come.
Each of the Singers have been personally selected due to the very high standard of their vocal delivery and performance. We searched high and low for the best crew and now we deliver them to you, so you don't have to worry about a thing.
There are many different types of Flash Mob , Singing Waiters, each one to suit every occasion and audience or even specific music genres for your bespoke event , be it a corporate , wedding or private party.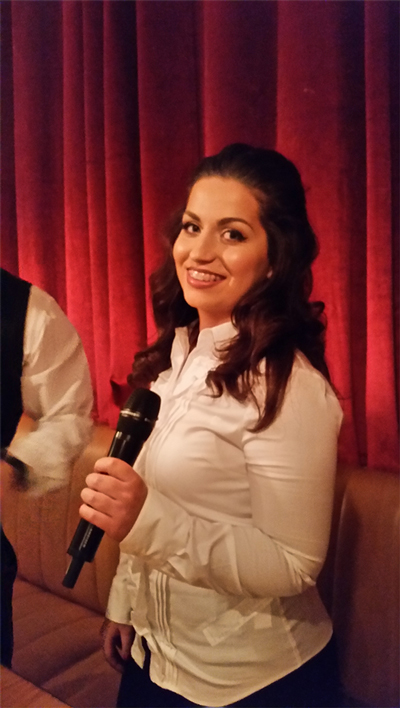 Why Book The Diva Singing Waiters?
When you book the Diva Waiters we will call you to run over some advice on the music set , what way to want to make the announcement , people you might like to target and engage for fun alongside the music songs you'd love on the night.
We build every single performance right around you, so you always exactly get exactly what you want.
Our bookings team will connect with you from day one right up to the big day and advise you on the best entertainment ideas you will find in Europe. Backed up with over twenty five years experience in getting it right.
There is no other place to book the Singing Waiters in ireland. It Starts and finishes right here. Call us now and let us know who we can start helping you immediately on building the best Singing Waiters Show in Ireland.
We have been the leading Bookings Store for the best in Irish Singing Waiters for over ten years so we stand over every booking with a 100% satisfaction guarantee.
Check out all the brilliant testimonials and great reports and while your at it have a look at the video gallery to grab an idea of the show Live in a Wedding or private event setting.
And hey…. if your passing why not pop into see us in the office were open 5 days a week 9:00-5.30pm and we'd love to see you.